Luno Presents All Points East – Gorillaz review by Harrison and Con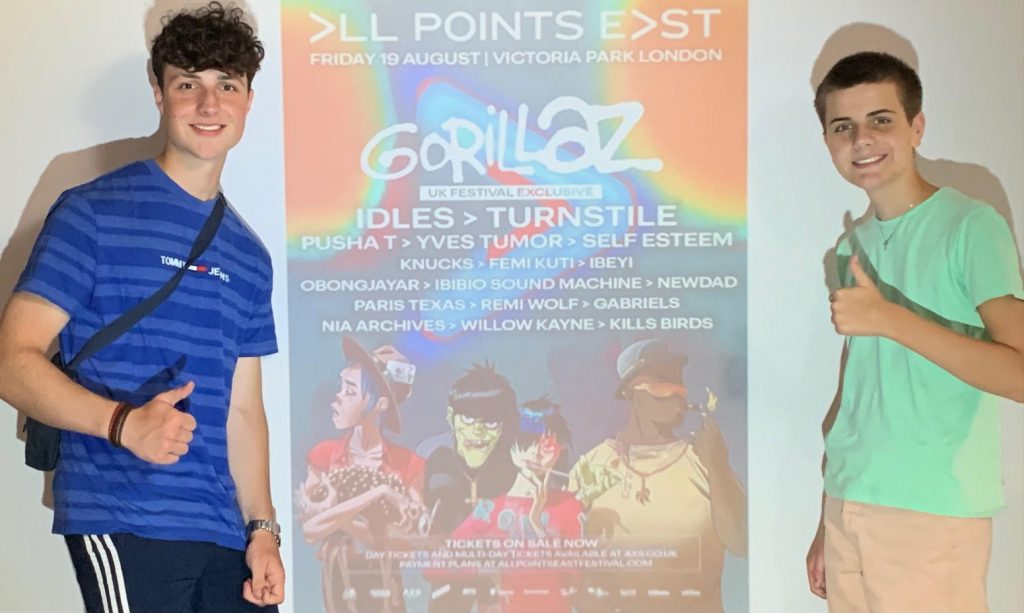 Victoria Park, London (19/8/22) 5 Stars
Youth #Gottit View:
This is a festival full of energy with lots of fun activities to do between the various gigs happening around the park. There were loads of great acts throughout the day and Gorillaz were electric on the night. If you've never seen them live before, you really should. Highly Recommended!!!
Harrison and Con at Luno Presents All Points East – Gorillaz CLICK HERE!!!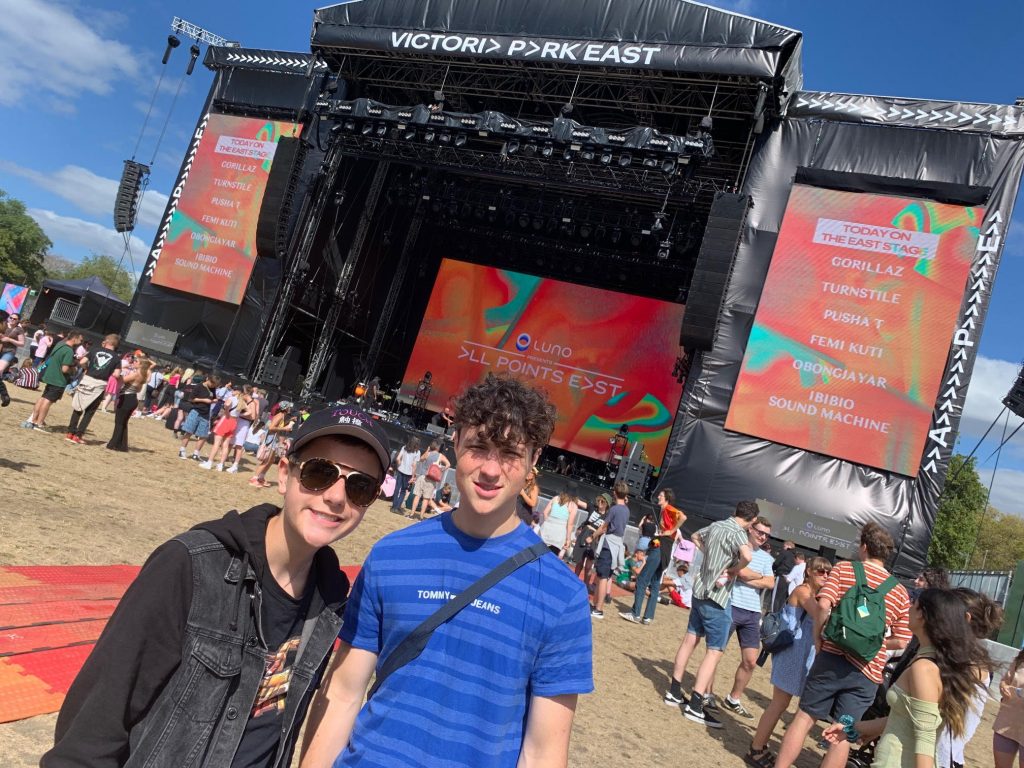 All Points East Headliners Include:
Gorillaz (Friday 19 August), APE Presents Field Day: The Chemical Brothers / Kraftwerk (Saturday 20 August), Tame Impala (Thursday 25 August), The National (Friday 26 August), Disclosure (Saturday 27 August) and Nick Cave and The Bad Seeds (Sunday 28 August)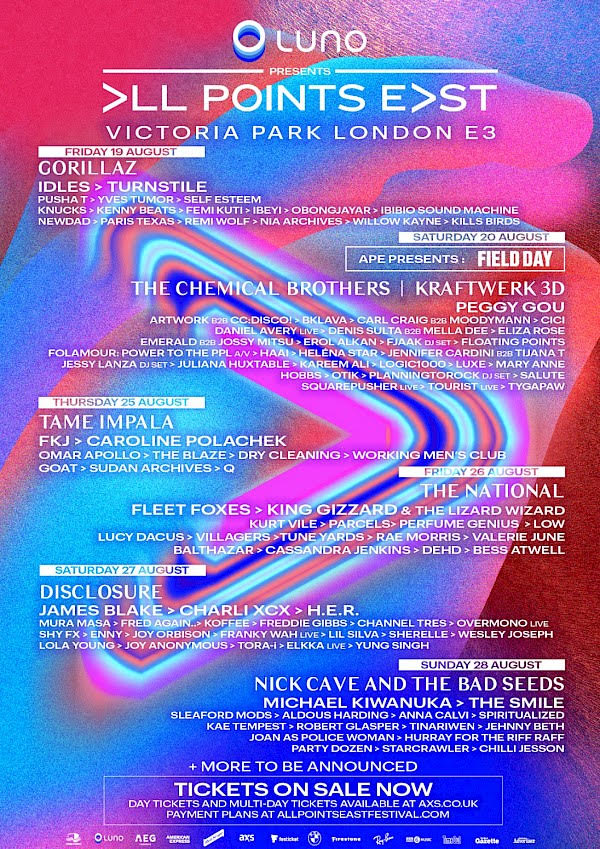 Thank You video from 2021!!!