PlayStation 5 – DualSense Midnight Black & Cosmic Red wireless Controllers review by Harrison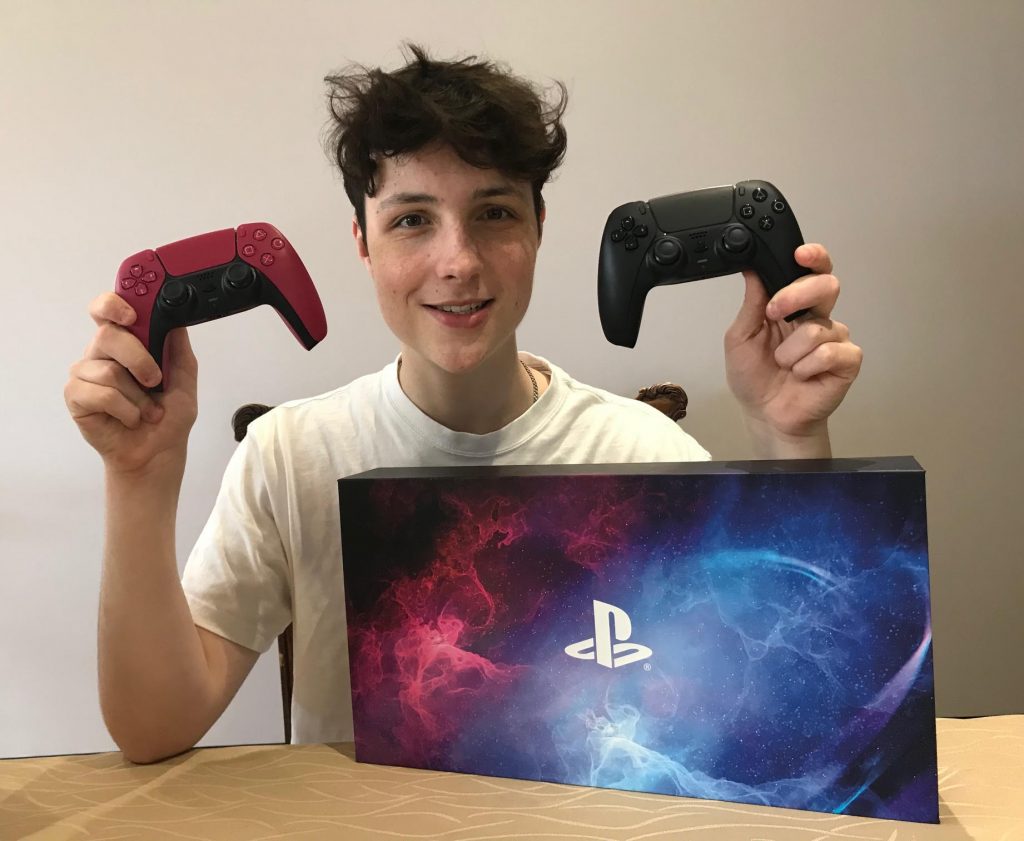 With the additions of both the 'Cosmic Red' and the 'Midnight black' controllers, PlayStation have perhaps done the impossible by making the PS5 even more desirable than before.
Both controllers keep to the iconic PS5 Design, being the same pattern just in a different colourway.
For me the 'Cosmic Red' controller is the clear winner of the two, being someone who has always loved a bit of red to spruce up my gaming set-up.
The 'Midnight Black' is equally to be gushed over, appealing to those gamers who prefer a sleeker, less in your face pattern on their gaming wear. Reminding me of a 'suped-up' version of the PS4's 'Dualshock 4' controller with its blue light complimenting the black controller when in use.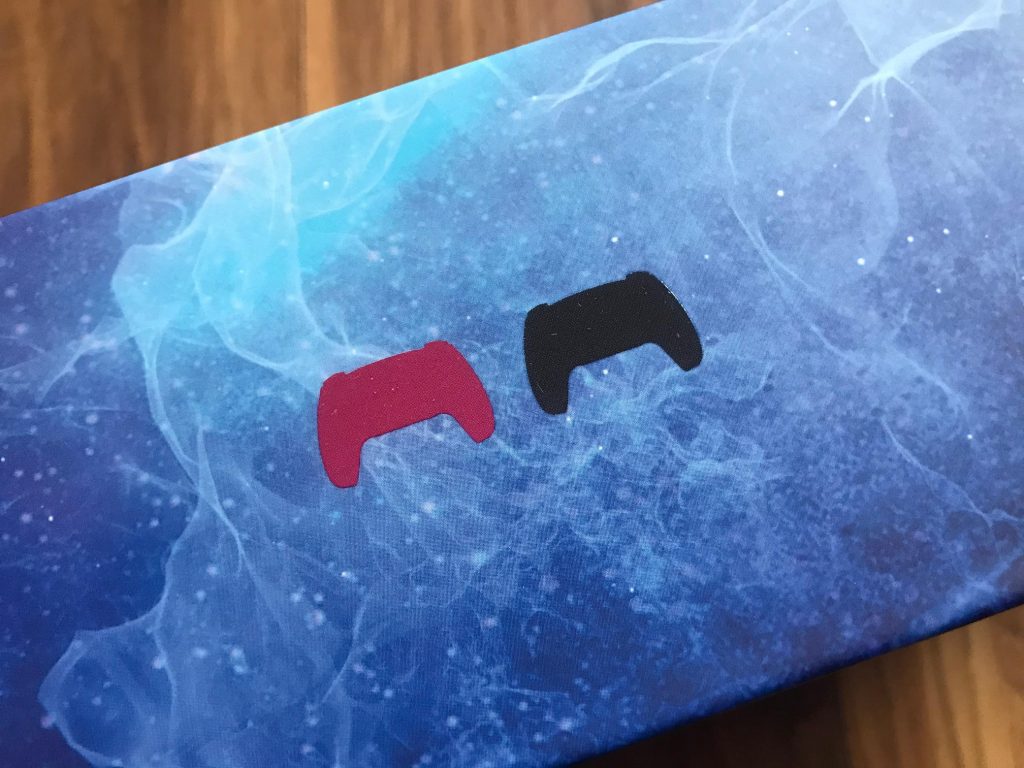 Overall, I think these controllers are great and are definitely going to have kid's and adult's alike trying to convince either themselves or their parents that another controller is well worth the purchase and not just an excuse to have a pretty colour on their medium for battle, racing or whatever else you are using the controller for.
I can't wait for the future colours to come and will definitely enjoy swinging through Manhattan or prowling through Gotham with the 'Cosmic Red' and 'Midnight Black' controllers.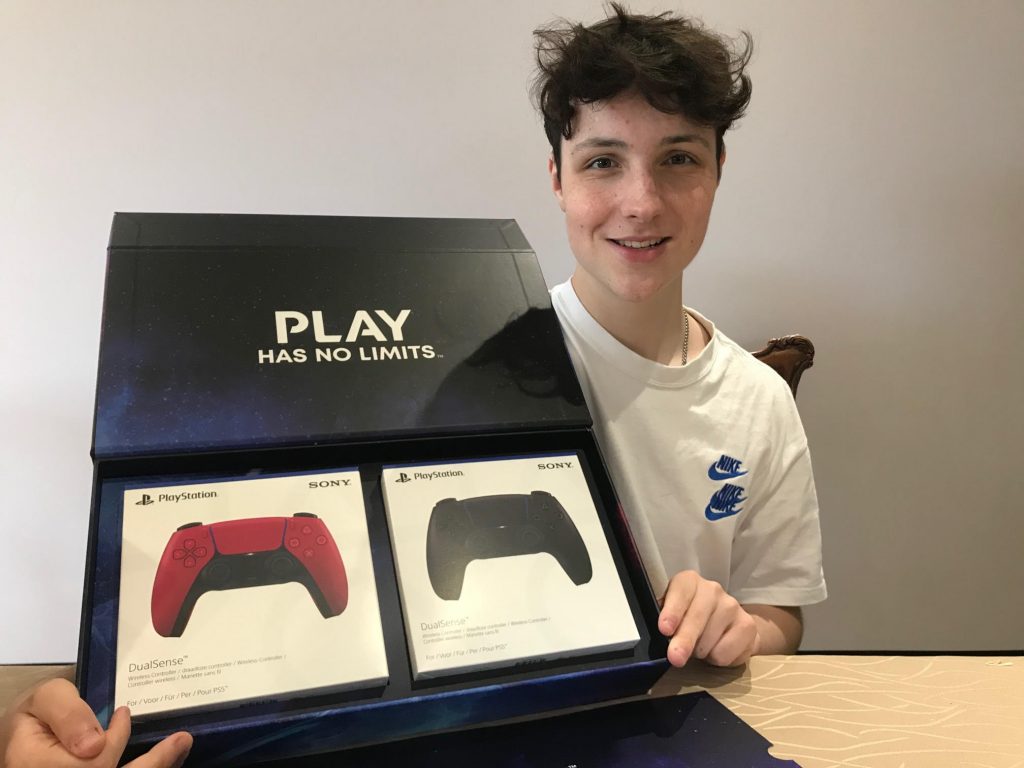 PlayStation 5 DualSense Wireless Controllers Features includes:
Immersive haptic feedback
Dynamic adaptive triggers
Built-in microphone
Available now in three colours – Classic White, Midnight Black and Cosmic Red!!!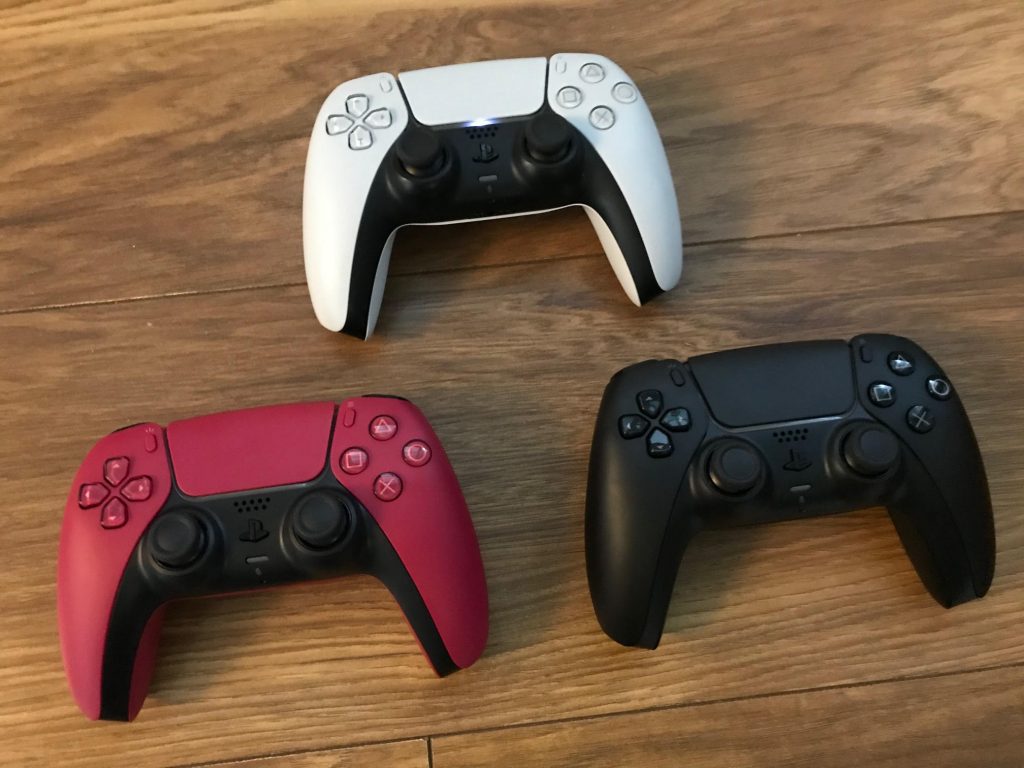 New for January 2022:
Nova Pink, Starlight Blue, and Galactic Purple DualSense wireless controllers and Midnight Black, Cosmic Red, Nova Pink, Starlight Blue and Galactic Purple PS5 console covers!!!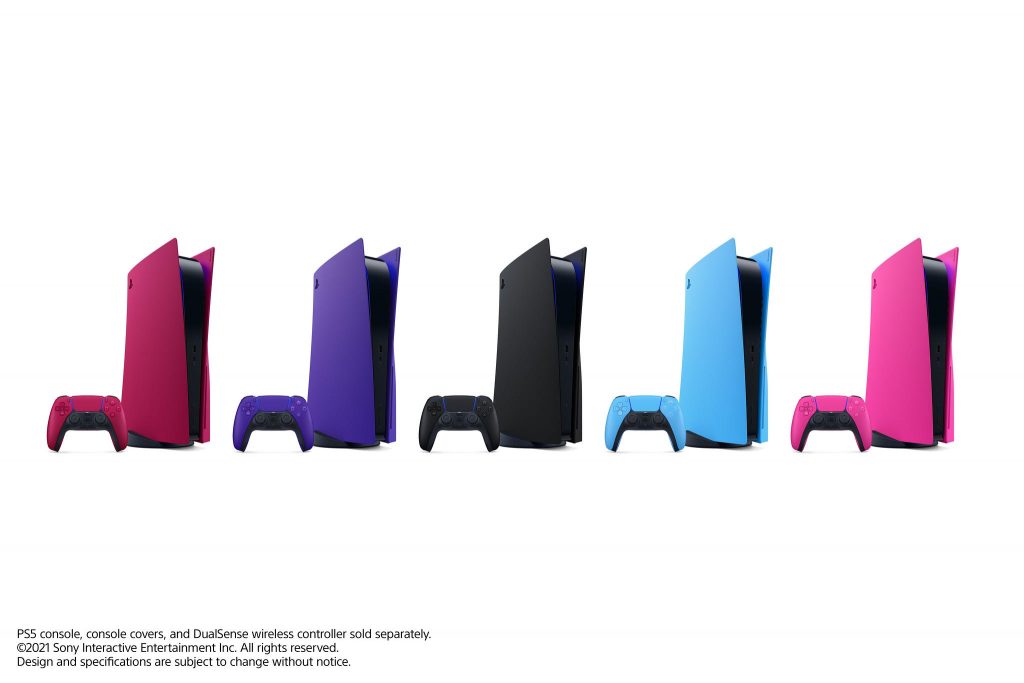 PlayStation 5 review by Harrison and Con CLICK HERE!!!