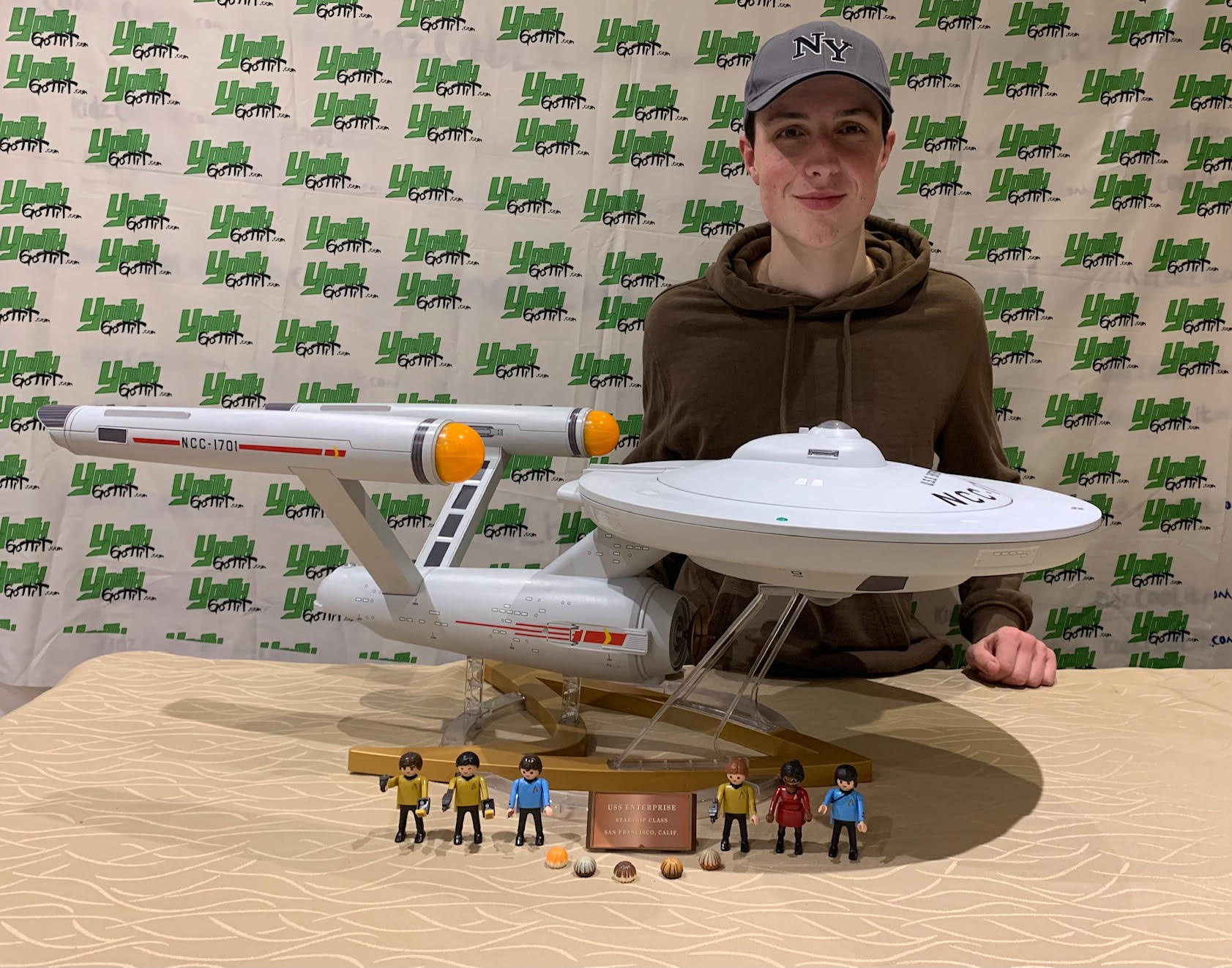 Playmobil – Star Trek U.S.S Enterprise review by Harrison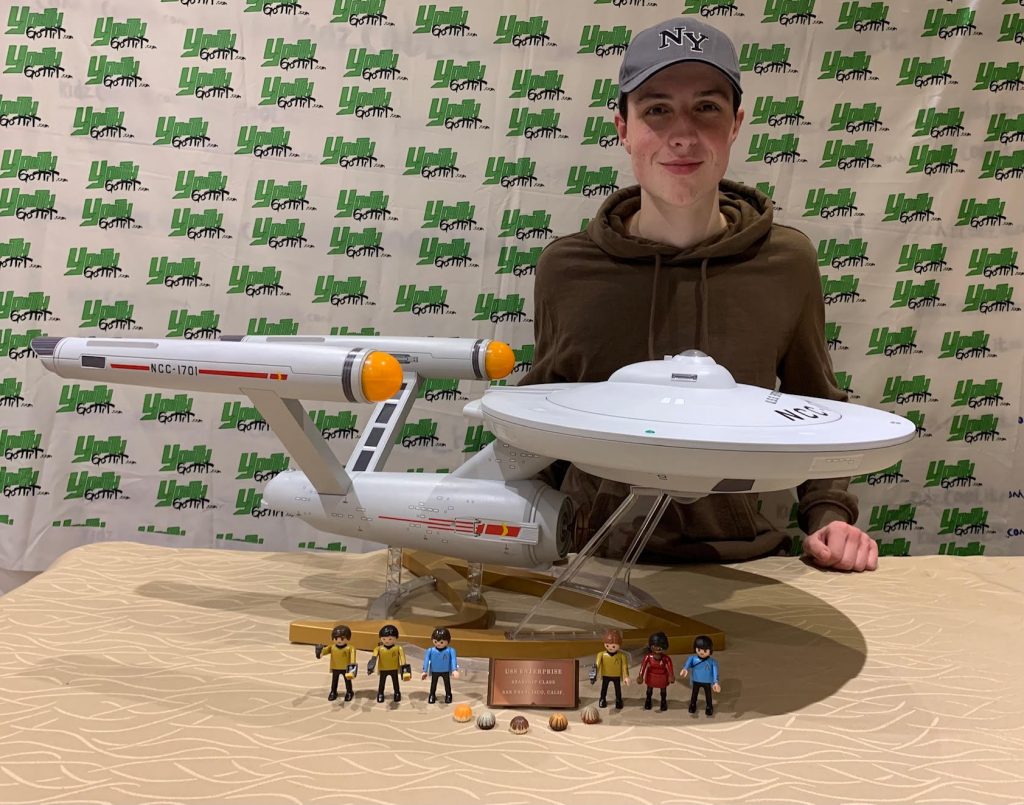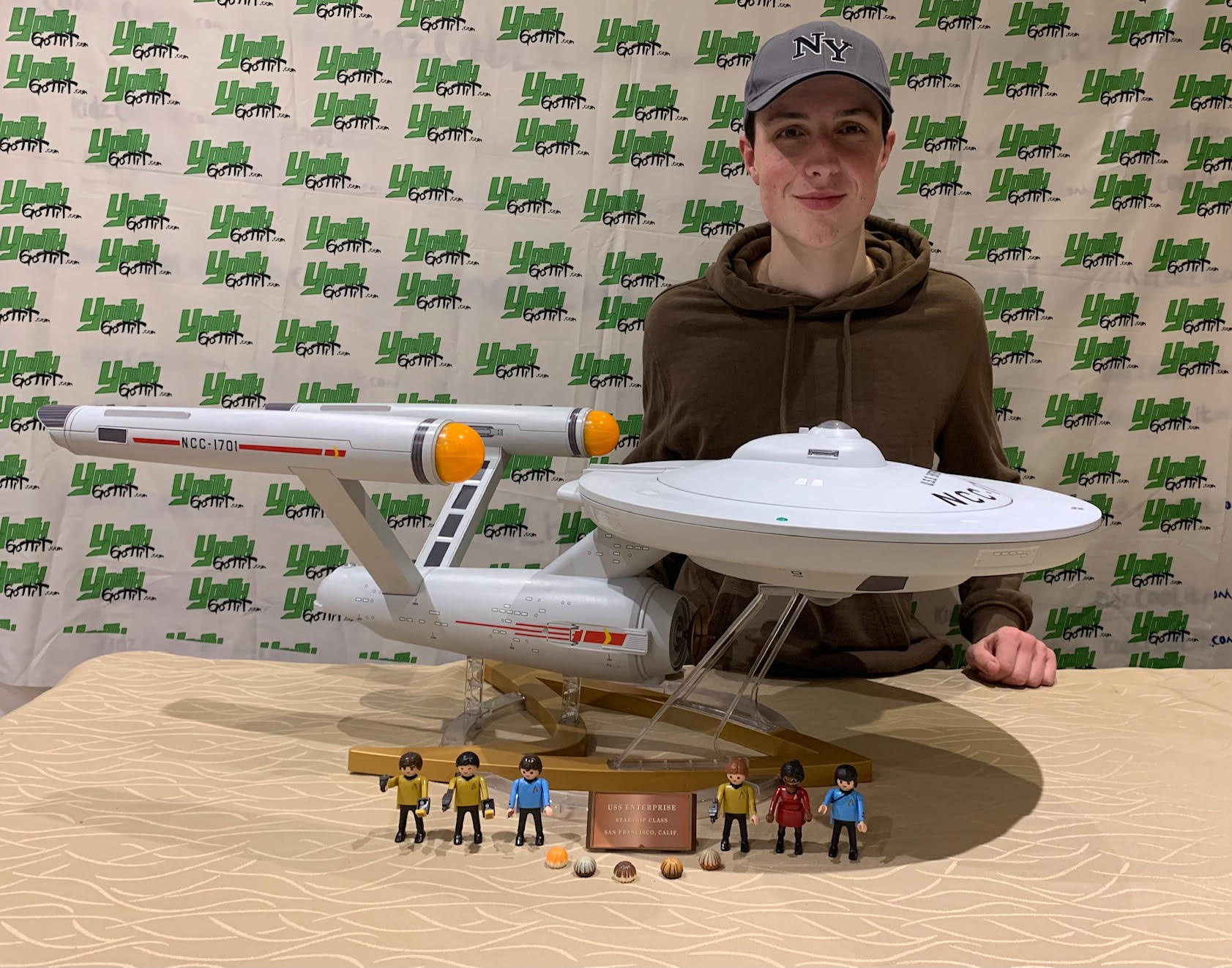 Star Trek as a franchise has seen a massive surge in popularity in recent years with the release of the last three movies and streaming shows such as Discovery, Picard Five years.
Star Trek's long term popularity has spawned countless forms of merchandise over the years from cosplay costumes to mugs with the faces of your favorite Captain. But to this day there has never been a must own collectible to rival this latest offering from Playmobil.
The new Playmobil U.S.S Enterprise is approximately one metre in length, has interactive sounds and lights, plus all of the key characters from the original Star Trek series. And if that's not enough, the ships controls and lights are interactive with a free downloadable app.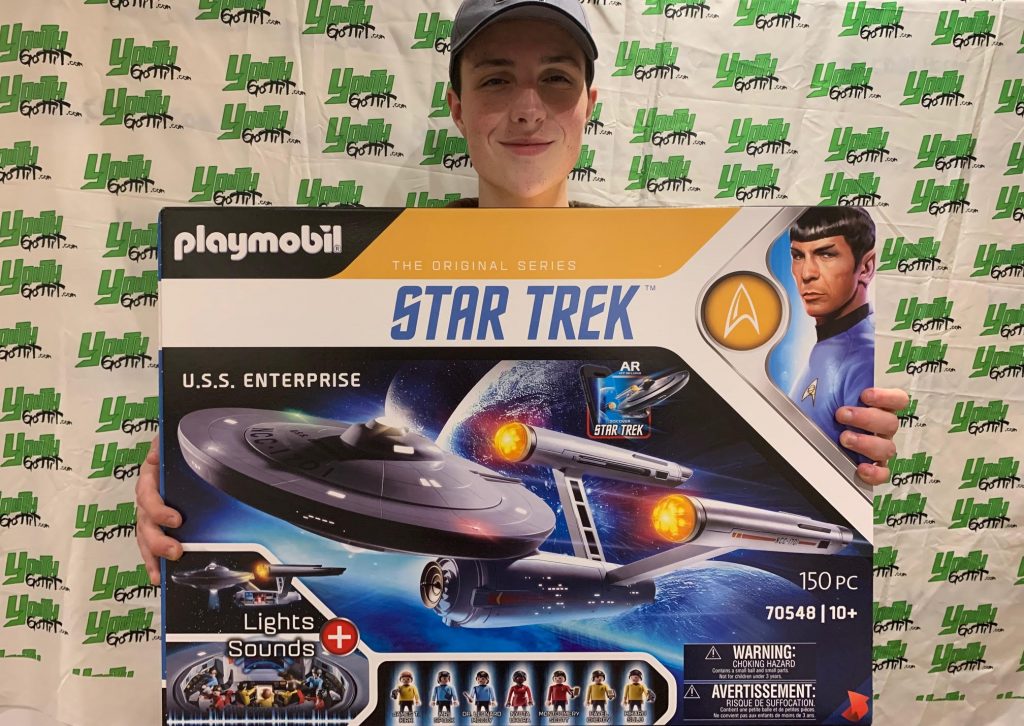 U.S.S Enterprise Bridge and Figures
The detail to the Enterprise bridge is insane, it looks just like the set Kirk and crew used from the series. I love the lenticular stickers for the closing door and the flight screen, it gives the deck a really authentic cool look.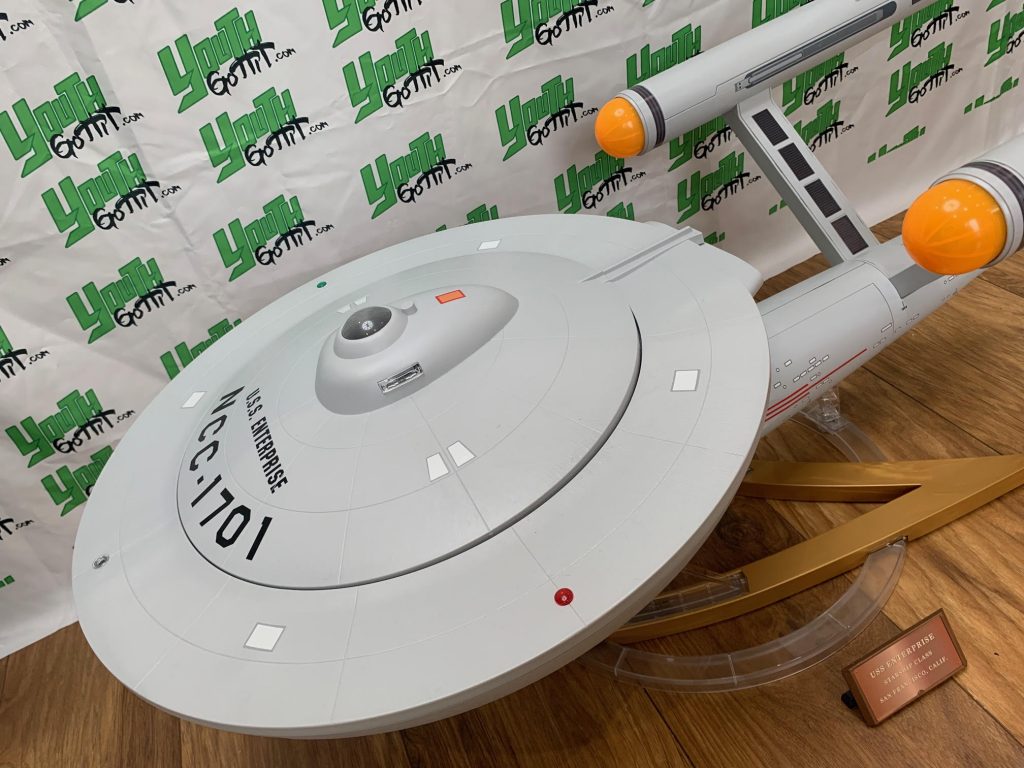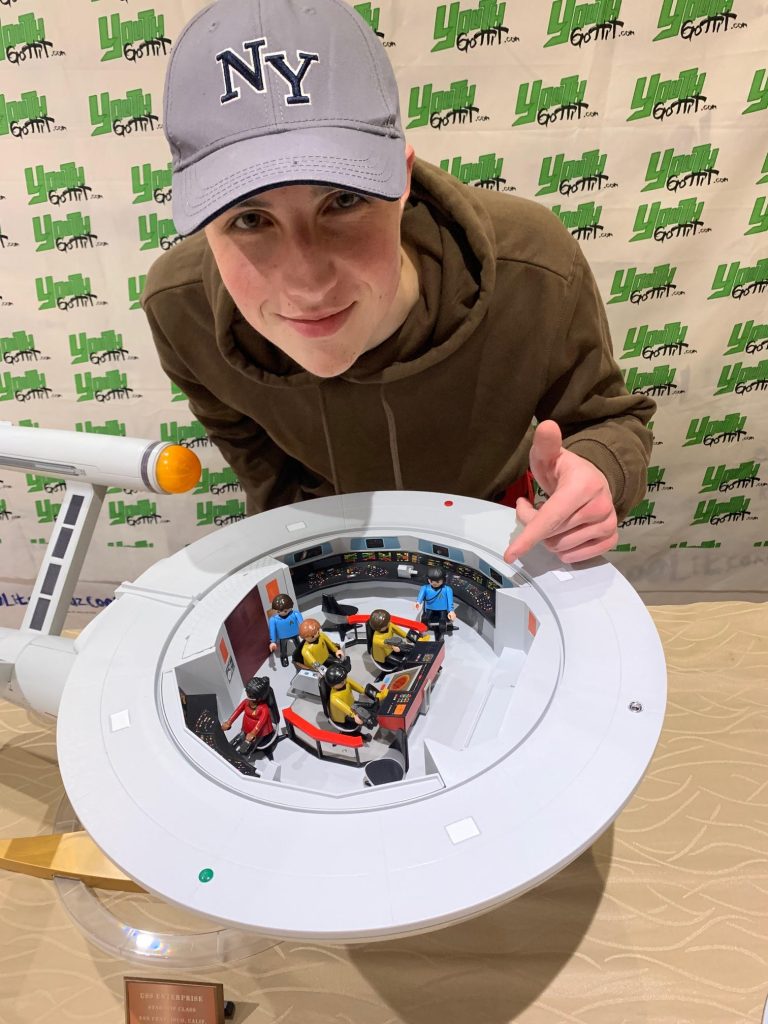 It comes with so many figures – Captain James Tiberius Kirk, Spock, Leonard H. 'Bones' McCoy, Montgomery 'Scotty' Scott, Nvota Uhura, Hikara Sulu, Pavel Chekov, as well as five tiny Tribbles.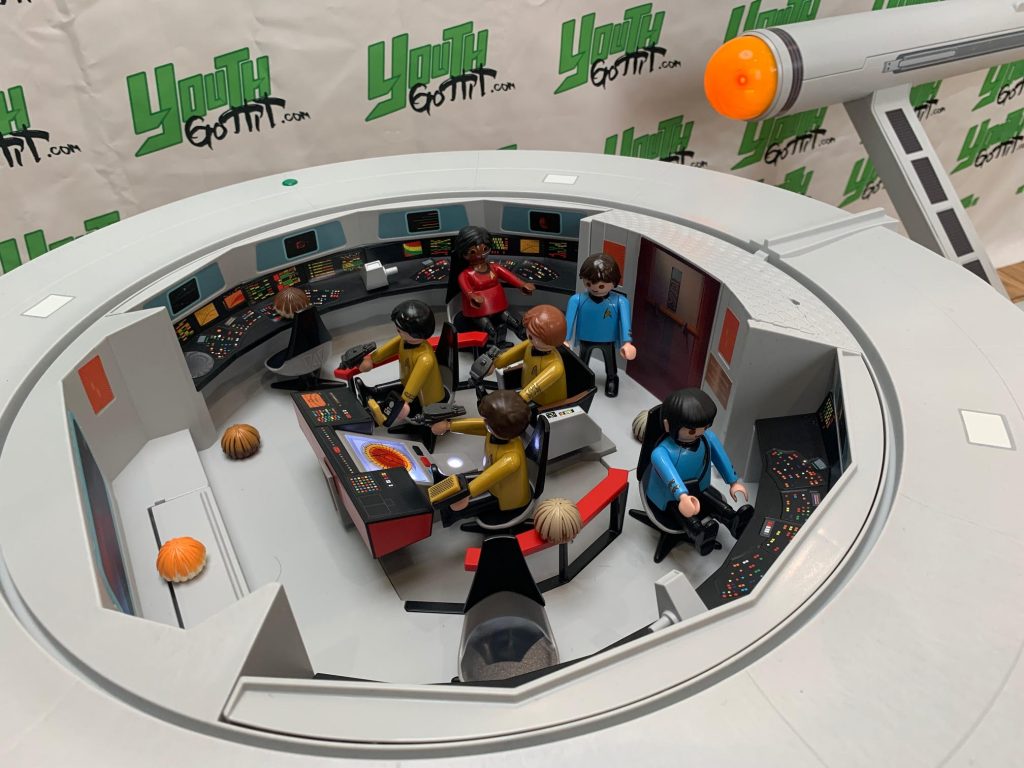 U.S.S Enterprise Engine Room
I particularly like the Scotty figure and his Engine room section and how the 'On Button' for the entire model is within this section. That's a really lovely touch.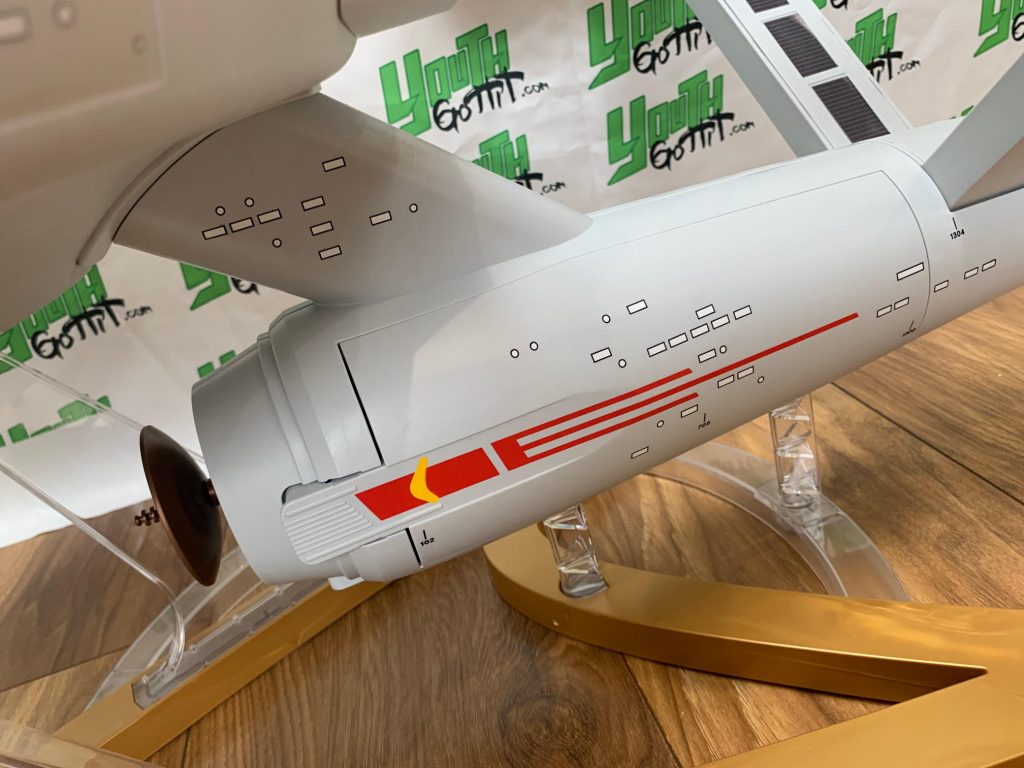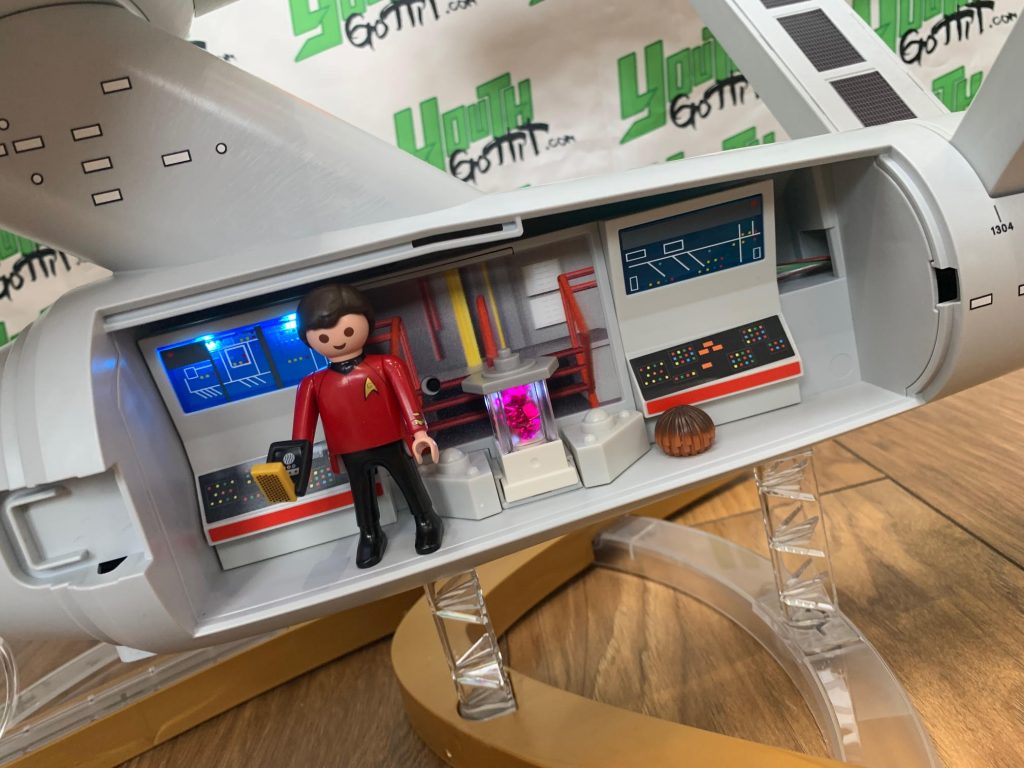 The lighting and sounds are really great. They compliment the design of the ship and every detail is authentic to the original screen used Enterprise.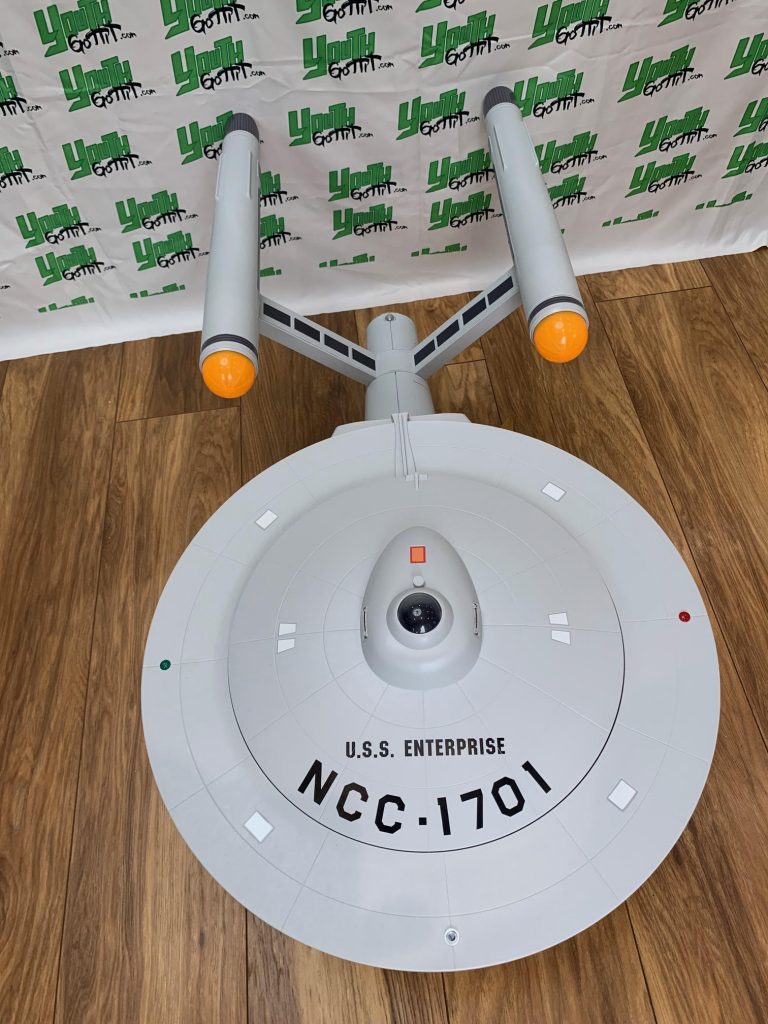 Interactive Playmobil Star Trek App
The model has such a wide number of sounds and light effects that can be controlled by an exclusive Playmobil Star Trek App, making this Enterprise the perfect mix between being a display model for adult collectors and a playable toy for youngsters.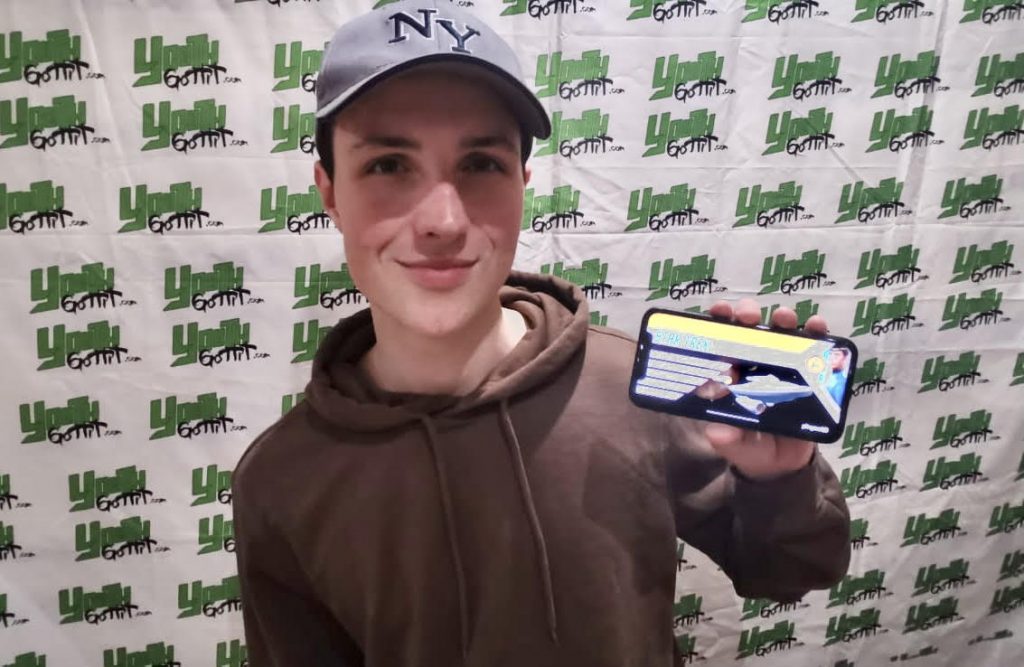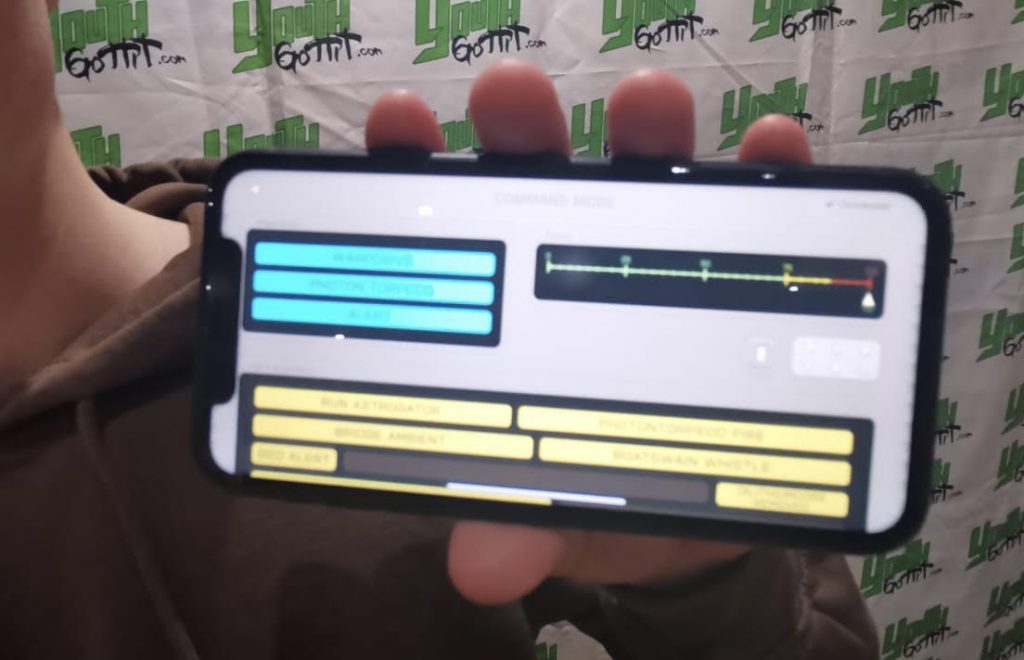 Displaying the U.S.S Enterprise
I love the main stand, its really cool and very stylised. The golden stand really helps to make it look like a collectable model and there's even an option to suspend it from the ceiling for anyone who's always dreamed of owning a large Enterprise in full flight for their collectors den.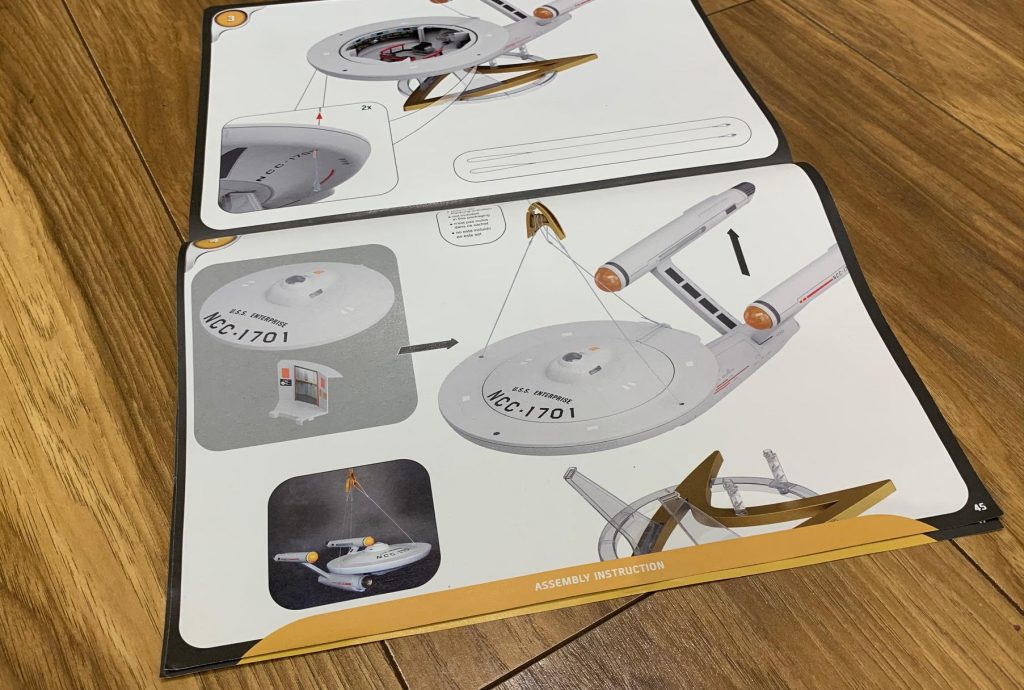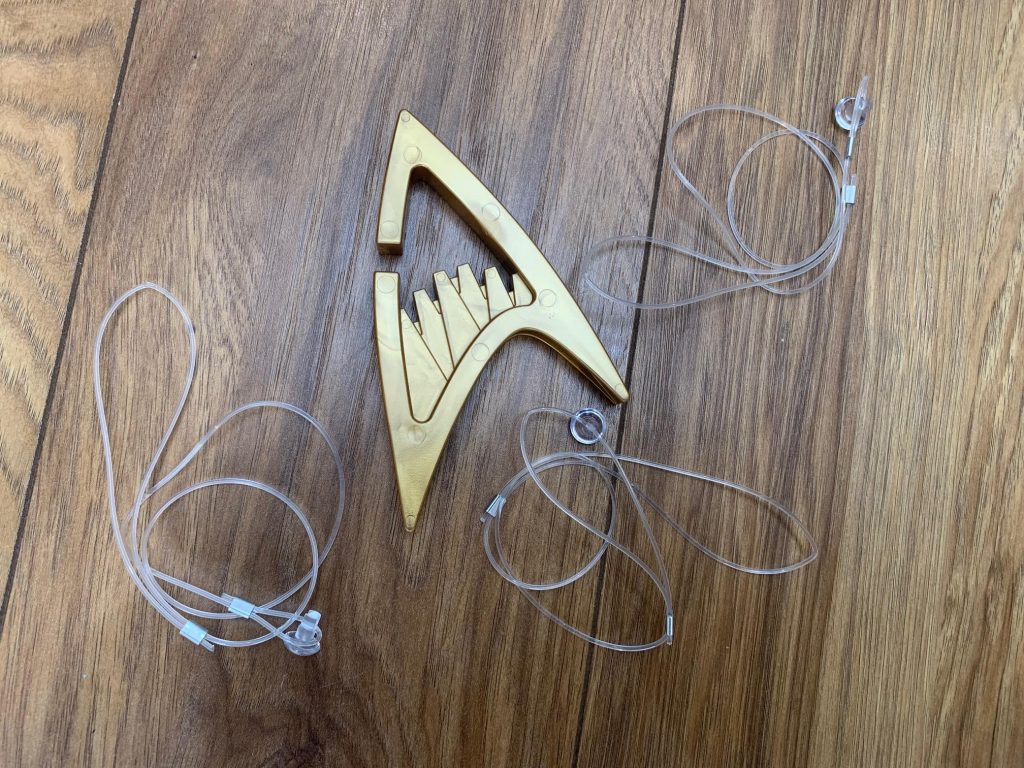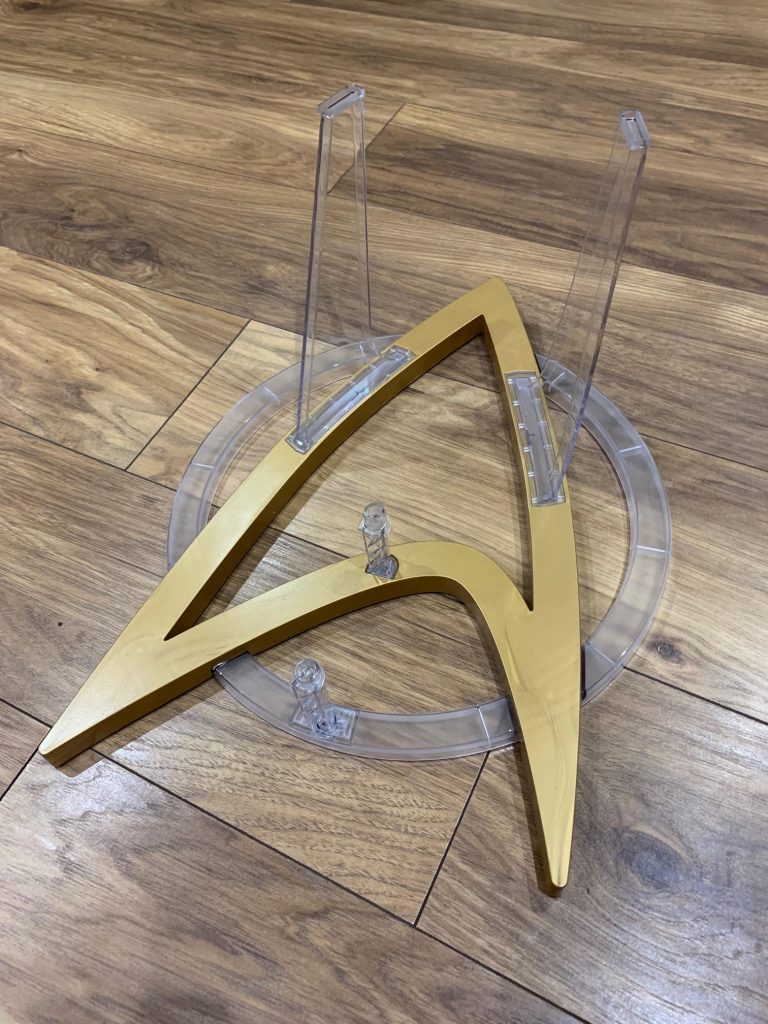 This model is really beautifully made and stunning to look at. The original series Enterprise was so simplistic in its design on the outside with its plain white shell and the different windows. It was always really slick and clean, Playmobil have captures this perfectly with this toy.
Also it doesn't have so many small parts that an adult fan would be scared of their children playing with it, fearing something may be lost or broken. But at the same time it has the right amount of parts that it can be both a family toy and a visually stunning ornament.
This is a brilliant celebration of the world of Star Trek and a perfect introduction to any older fans families to why we're still enjoying the these wonderful characters and their space adventures Fifty Five years on!!!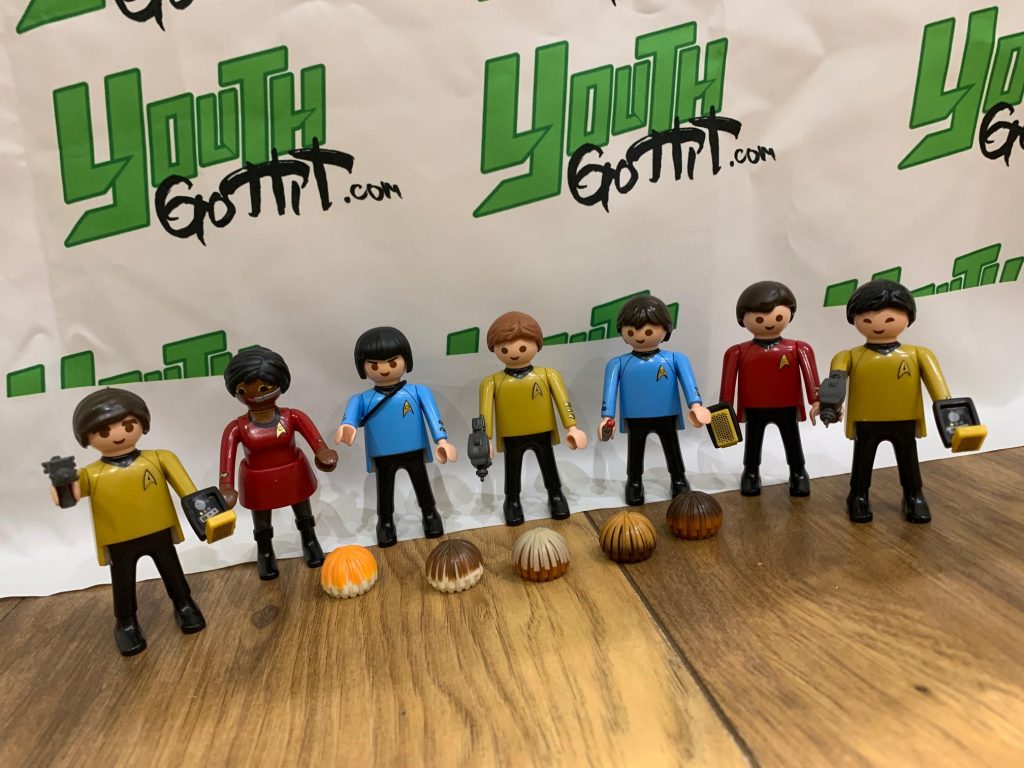 Available from all good retailers (10 Years +) 5 Stars
Youth #Gottit View:
If you're a Star Trek fan, this is the ultimate showpiece collectable and a must own for any die hard fan. Whatever your age, you will find yourself playing with this toy. Highly Recommended!!!
Kidzcoolit: Playmobil – Star Trek U.S.S Enterprise review by Con CLICK HERE!!!