Monopoly – Elvis Presley Edition review by Con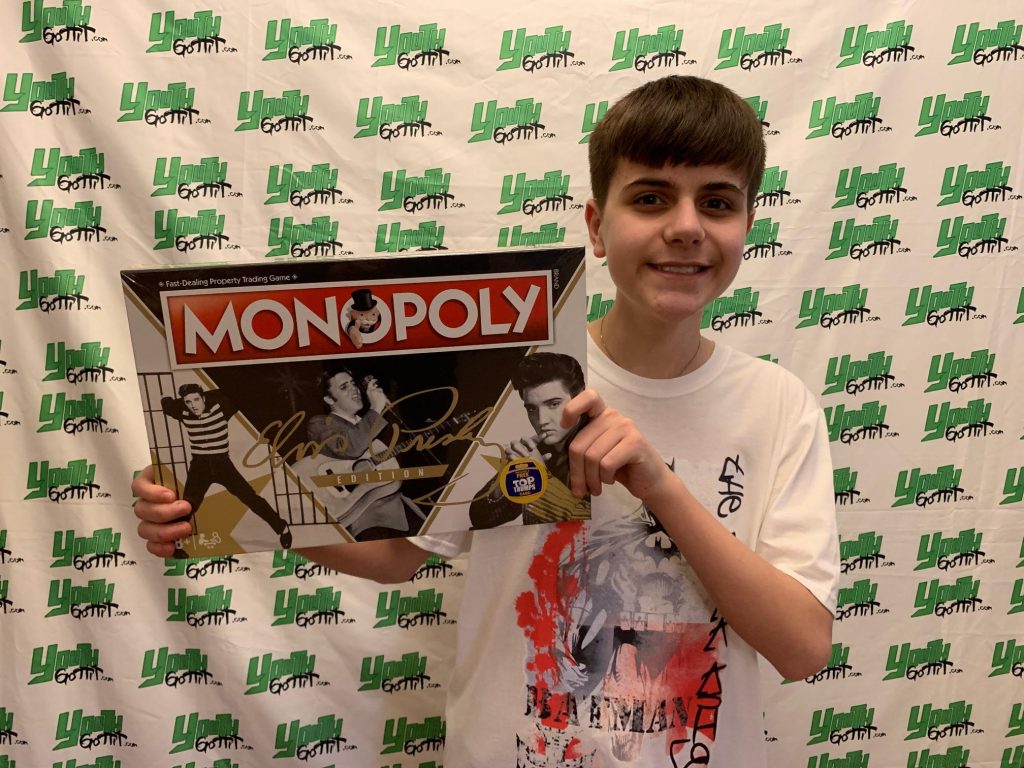 This is my favourite board game of all time. For someone that's never played Monopoly the aim of the game is to buy as many properties as you can, earn as much money as you can and bankrupt everyone else as you play.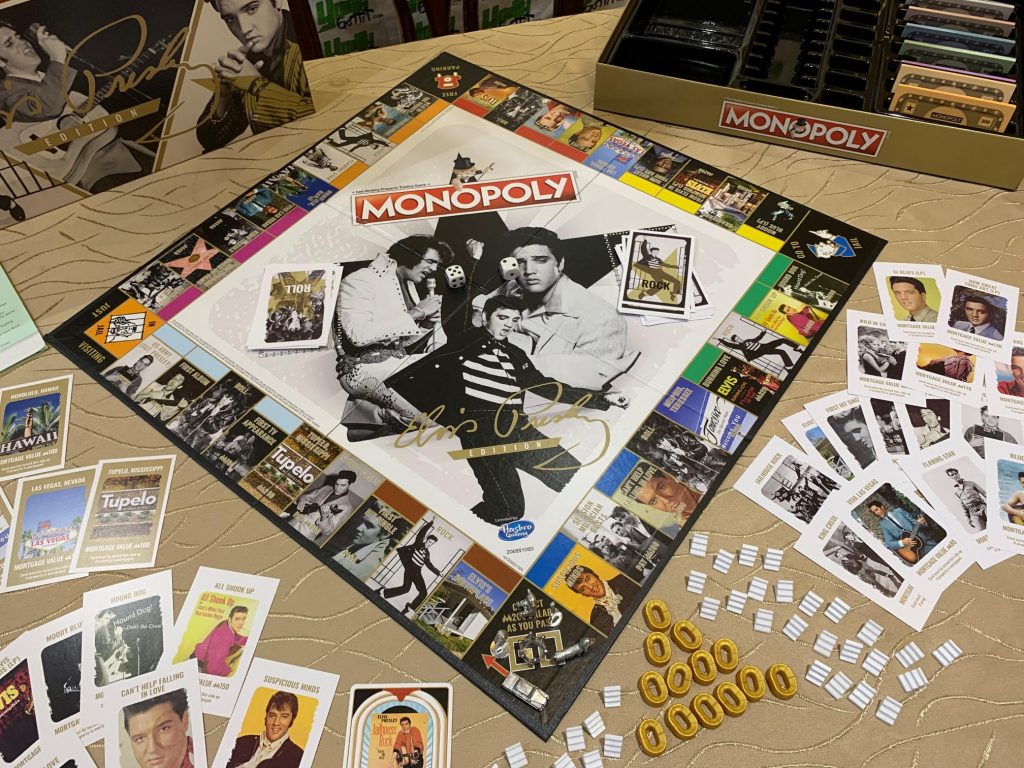 Key changes to the Elvis version is that rather than Houses and Hotels you have Stands and Stadiums. Community Chest and Chance is replaced with Rock and Roll. And instead of properties you have places of relevance to his life and key moments and music releases from his career to purchase. Aside from that it's the exactly same game.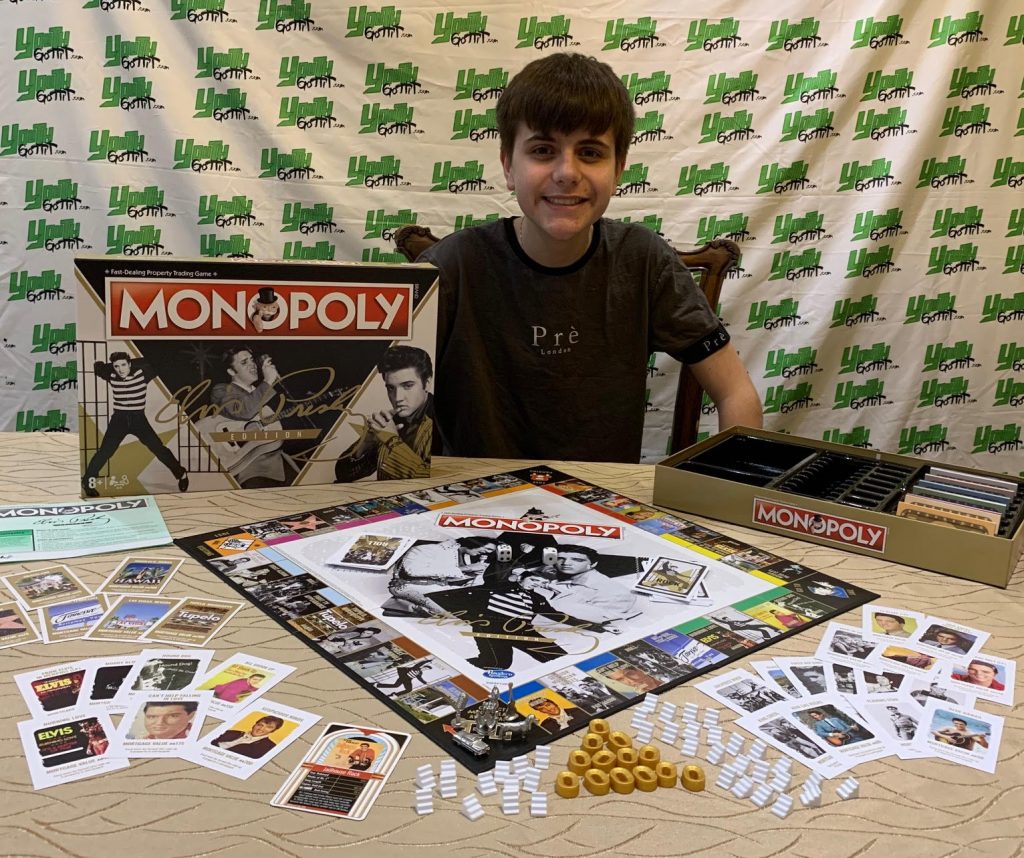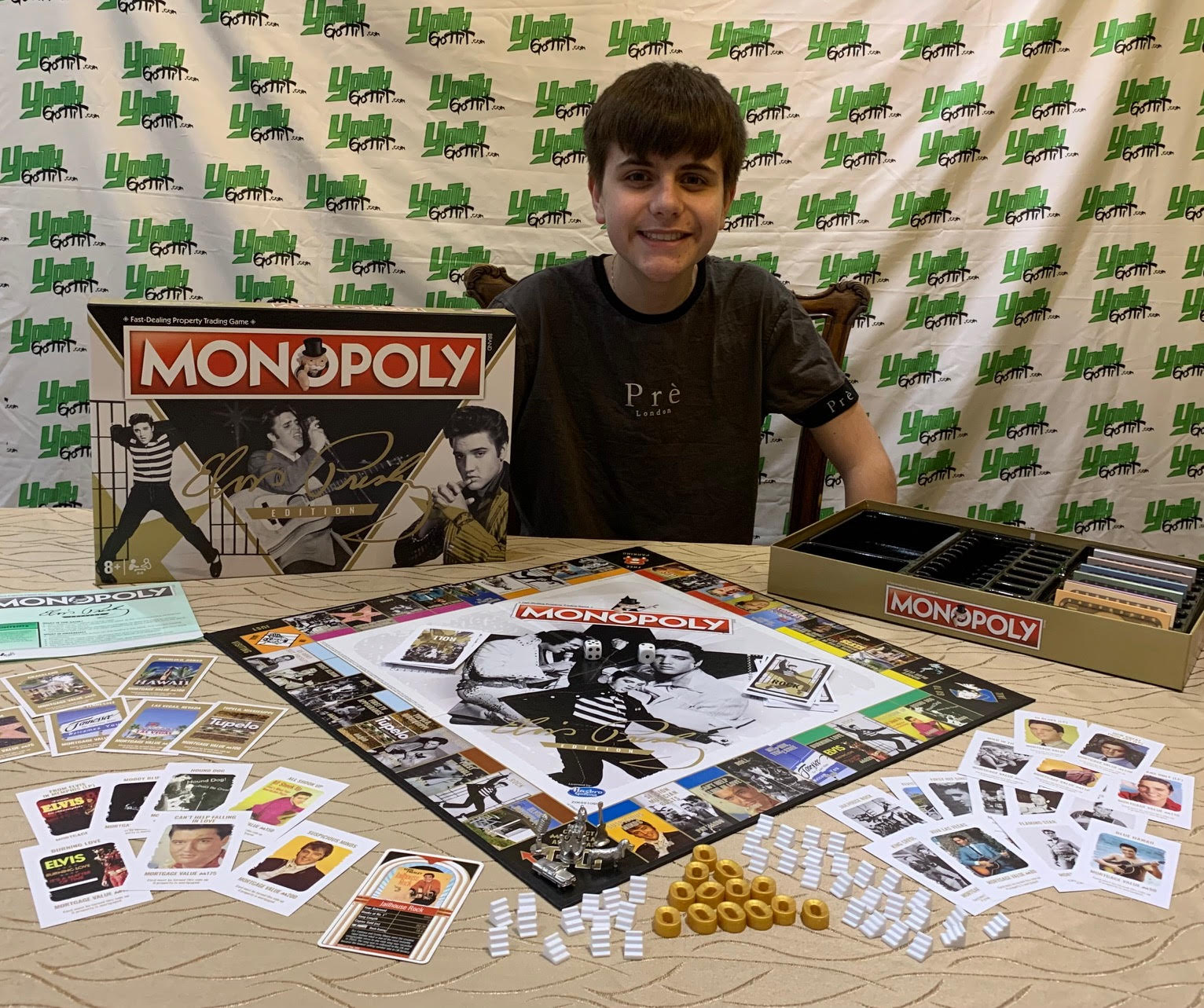 I love this game as I like the thrill of bankrupting the other players. Ruining everybody else's tactics to win is part of the fun of playing it. Having someone like Elvis as part of the branding and gameplay just takes it to another level for all collectors and fans.
Available from all good retailers (8 Years +) 5 Stars
Youth Gottit View:
If you love Elvis and Monopoly is you favourite game you're in for a real treat. We're huge Monopoly fans and the Elvis inspired board and rules are a fun touch to the classic game. Highly Recommended!!!
Elvis in Cinemas 24th June!!!