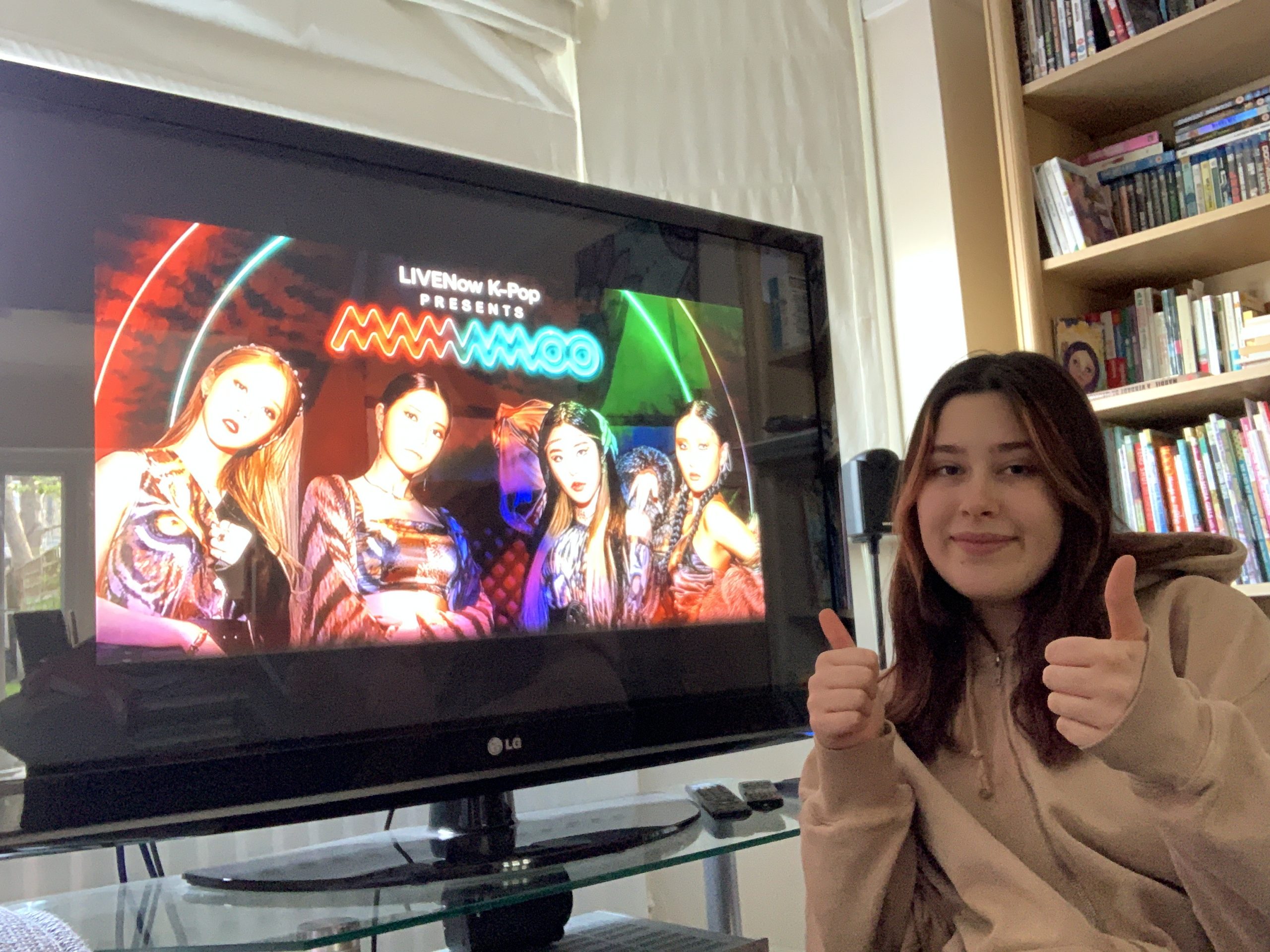 LiveNow – MAMAMOO review by Caitlin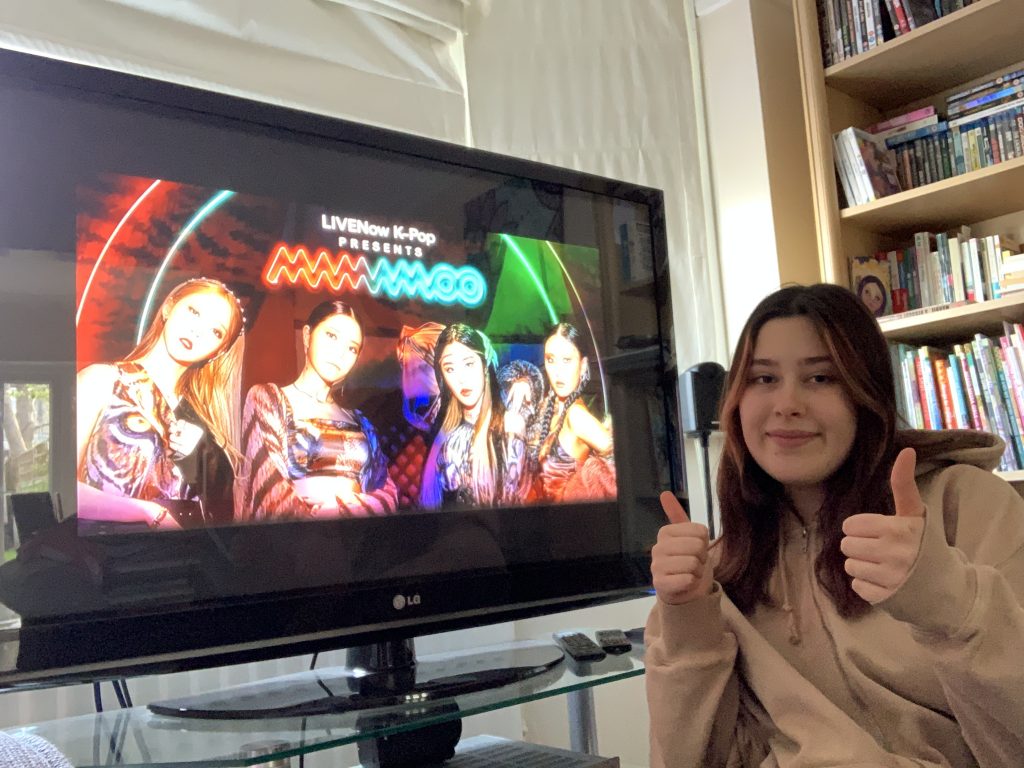 What better way of starting May than enjoying a Mamamoo concert from the comfort of my living room. Thanks to LIVENow I could sing and scream as loud as I wanted without being bothered by others. If you aren't familiar with the vibrant yet complicated world of K-pop, you may be confused and asking yourself what and who are Mamamoo?

Mamamoo are a 4 member Korean girl group that debuted in 2014 under RBW Consisting of leader Solar, main rapper Moonbyul, main dancer Wheein and youngest member and lead vocalist Hwasa. Mamamoo known for their jazz and R&B inspired discography kickstarted their career with the song Mr Ambiguous. Before 2014 all members individually auditioned for various entertainment companies and finally were accepted to RBW and trained for a total of three years. The agency wanted to form a group that could sing well while having fun on stage.
Originally there were nine trainees and through monthly evaluations, we were left with the current four members that we know today finally fitting the image and standard that the CEO had envisioned for the group.
The idea behind Mamamoo was to have members who were conveyed as artists rather than idols giving them the idea for their debut single going for an R&B soul sound that had not been done before by any K-pop girl group at the time.
In March 2016, they received their first number one win on SBS Inkigayo with the song 'You're the best' followed by another 7 wins on other music shows. Since then they have released many hits such as 'Yes I am', 'Starry night' and my favourite 'Hip'.
During their 6-year long career, Mamamoo have made a name for themselves with their amazing vocals and bright unique concepts having a big influence with their girl power energy on a new and upcoming group on the K-pop scene.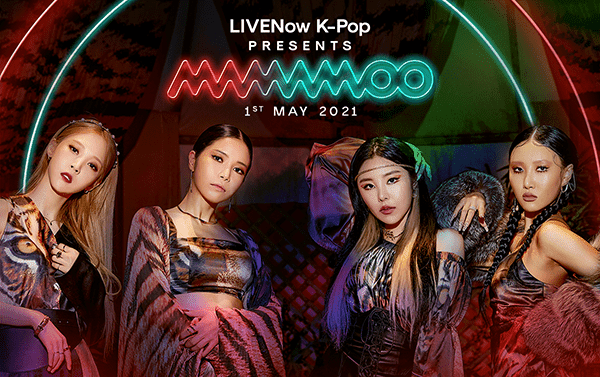 My favourite song by Mamamoo before the concert was the absolute smasher known as 'Hip' however after the show my opinion has drastically changed. As of yesterday, I have found a new love for the song 'Gogobebe' there live rock version of the song is an absolute masterpiece and took me by surprise.
Overall, my online Mamamoo concert experience was very much enjoyable. The show was well executed with a combination of scenery and outfit changes, taking the time to talk to those at home made it feel almost like the same in-person experience.

After this gig, I have found a newfound respect for Mamamoo as performers. I had never had the opportunity to watch them perform before and have been blown away by their stage presence and talent that they all have. As a group it is evident that they have good chemistry as well as a strong friendship that shows on stage. The production of the show mirrored
the same structure as an in-person concert making it an even more immersive experience.

My final scoring will be 5/5 stars I would give more if possible as an old K-pop fan myself I can proudly say that Mamamoo are one of the best groups to watch live their passion and level of professionalism beamed through my tv screen and I would gladly see them again.
Available on Live Stream 1/5/21 (LiveNow) 5 Stars
Youth Gottit View:
If you're either a K-Pop fan this was a must see Digital gig. These LiveNow concerts are always well produced and feel very intimate – just like being in a small music venue. Highly Recommended!!!