Tactic – 15 Minutes To Self-Destruct review by Sophie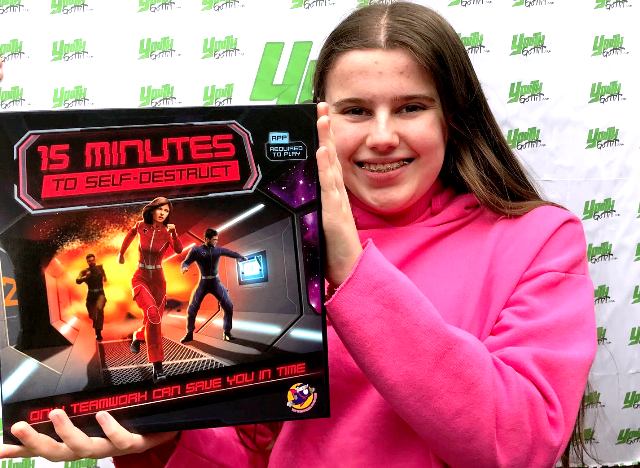 '15 Minutes to Self-Sestruct' by Tactic is a intense and exhilarating board game that focuses on teamwork, communication and a throw of the dice.
The game is set on the SS Nebula, a space ship that is set to self district after a meteor impact. The basics of the game is to move through the board, opening doors and turning on all of the switches, to reach the escape pods before your 15 minute countdown runs out.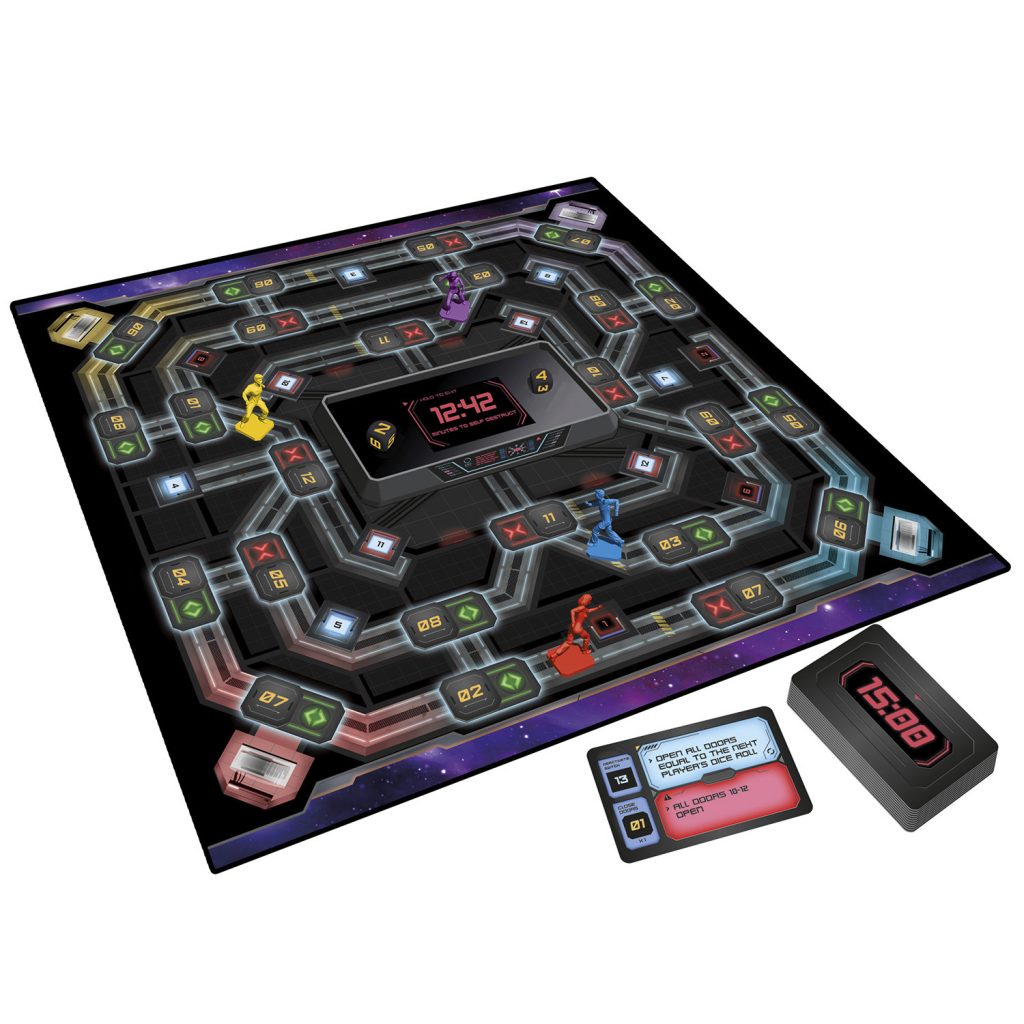 Inside the box you get the game board, 4 game characters, 24 door tiles, 13 switch tiles, one plastic control module, four nonslip stickers, a phone raising board, 2 dice and the rules/instructions. You can download the free app from the AppStore or Googleplay.
I personally love the fact that this game has focused on the aspect of teamwork, unlike your typical board game. It's a fast and frantic game with just the right amount of building pressure as the counter ticks down. I think the app is a fantastic idea as it really creates a tense and panicked atmosphere which really adds to the whole aspect of the game.
I like this game and would give it 5 stars as it is very good for entertaining guests and passing time with others.
Available from all good retailers (8 years +) 5 Stars
Youth #Gottit View:
This is a High energy, Fast paced game for anyone who likes a challenge. Very exciting – Highly Recommended!!!